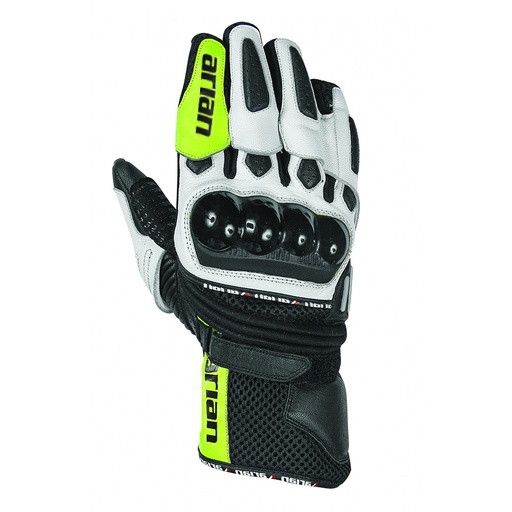 AS-2405
- Fluorescent Yellow, black and white, goat leather.
- Pinky finger support.
- Hard TPU knuckle for protection.
- Branding on back, palm, knuckle binding and cuff binding.
- Reflectors on back.
- Mesh fabric for air flow.
- Spandles on back and thumb for easier movement.
- D-ring strap closure for better fit.
- Silicone printing on palm for enhanced grip.
- PU cuff binding.